Updated By: LatestGKGS Desk
General Knowledge: jobs eliminating by technology revolution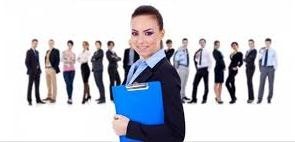 General Knowledge: Permanent Jobs going to end in upcoming days thanks to technology revolution
Due to growing technology, many jobs which were required more manpower will end in upcoming days.
The job of the Librarian will be in end in coming days as people nowadays are more inclined towards e-books and want to read books in smartphones or tablet.
It is also expected that soon robots will replace the job of Librarian and take its place.
The demand for the job of pilots in fighter Jet has been declined and soon will be more capable unmanned fighter
Soon, the job of Postman will also decline as people nowadays prefer digital media to send messages and video chat.
Many post offices have also been closed due to the technology as people send letters and other things via email.
The job of Parking Lot Attendant will also end in upcoming days as automatic parking plaza is taking place.
The job of newspaper boys will also end as people read news on mobile phones.
Latest General Knowledge Updates