Updated By: LatestGKGS Desk
Coastal Geomorphology: definition ,coastal region and evolution of tindia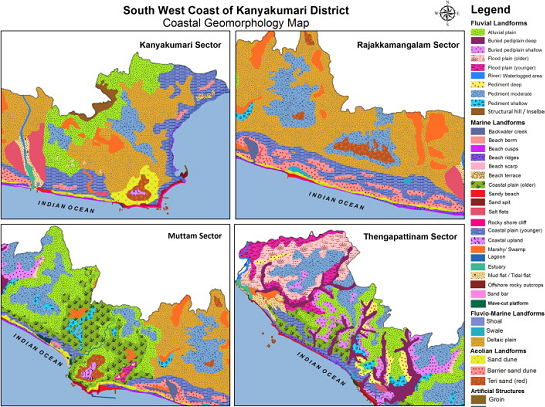 Geography: Coastal Geomorphology definition, geomorphic process, coastal region and evolution of India
Coastal geomorphology, by definition, is the study of the morphological development and evolution of the coast as it acts under the influence of winds, waves, currents, and sea-level changes.
This study of physical processes and responses in the coastal zone is often applied in nature, but it also involves basic research to provide the fundamental understanding necessary to address the pertinent questions.
The geomorphic unit is defined by Fairbridge (1968) as an individual and genetically homogeneous landform produced by a definite constructional or destruction geomorphic process.
Ahmed (1972) has done pioneering work along the Indian coast by describing the geographic features of the coastal region and evolution of the Indian coastline.
Ahmed (1972) has surveyed the shelf region of Andaman in detail. The shelf topography in the region of Andaman and Nicobar islands is much more irregular than anywhere on the continental shelf adjoining the mainland.
Latest Geography Updates