Updated By: LatestGKGS Desk
September 2018 Third Week GK, Current Affairs, Bulletins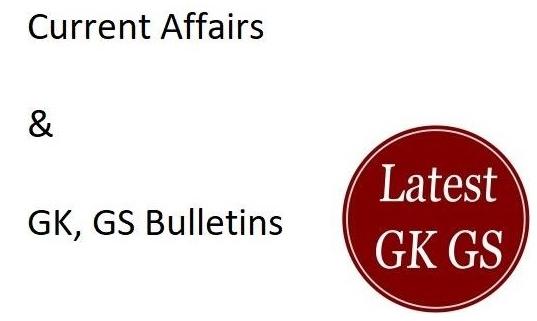 Under the leadership of Defense Minister Nirmala Sitharaman, the Defense Purchase Council (DAC) has approved the proposal for the purchase of self-made defence equipment of millions of rupees - 9,100 Cr.
Russian President Vladimir Putin and the country's President, Recep Tayyip Erdogan, have agreed to create demilitarized (army removal) zone in Syria's Idlib province - Turkey
The country whose government has said that only 30,000 refugees will be allowed to enter the country in 2019, whereas, in the year 2018, the number is 45,000- US.
The Central Government has included proposals to impose a penalty on states and insurance companies delaying disposal of insurance claims under the insurance scheme - Prime Minister's Crop Insurance Scheme.
The country which recently introduced a mini-budget to overcome economic hardships - Pakistan
The country where the world's first hydrogen engine powered train was successfully tested - Germany
The legislation which passed a bill to increase the salary of Chief Minister, Deputy Chief Minister and MLAs - Gujarat
The US has recently decided to charge 10% of the $ 200 billion of imported goods imported from this country - China.
The number of percent charges that the US recently imposed on Chinese products - 10%
Home Ministry launched this portal for security clearance - e-comfortable
The report says that more robots will start working by humans by 2025 - Future of Jobs.
India's Prime Minister Narendra Modi and the country's Prime Minister Sheikh Hasina jointly launched two development projects through video conference on September 18, 2018 - Bangladesh.