Updated By: LatestGKGS Desk
Indian Railways: Kelangan become the first railway station within tunnel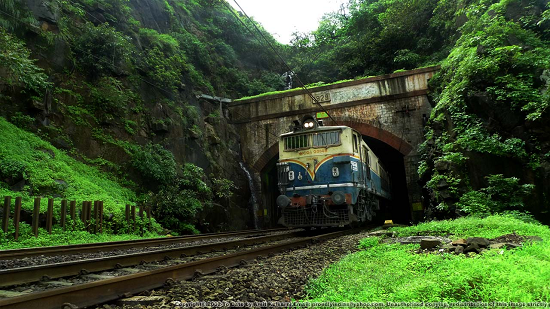 Kelangan, Himachal Pradesh, Railway Station will be at a height of 3,000 meters above sea level Built inside a tunnel
A railway station will be built inside the tunnel in Himachal Pradesh, which will be the first such station in the country. Built-in Kelangan, Himachal Pradesh, this station will be at a height of 3,000 meters above sea level.
It is part of the strategic importance of Bhanupalli-Bilaspur-Manali-Leh rail line in terms of China and India border. There are several such subway stations in Kolkata and Delhi that are built inside the ground but soon there will be a railway station in the country which will be built within the tunnel.
According to railway officials, the cost of the project is estimated to be Rs 83,360 crore. The final survey for this railroad is expected to be completed in 30 months.
Kelang is the administrative center of the Lahaul-Spiti district of Himachal Pradesh. It is 26 km from Manali and 120 km from the Indo-Tibet border.
This station will be at an altitude of 3,000 meters and will be part of the 27-kilometer long tunnel inside. There are 74 tunnels to be built on this route. Also, 124 big bridges and 396 small bridges have to be constructed.
This work will be completed in three phases. In the first phase, models will be evaluated by digital medium and in the second phase, work will be done with better alignment. A project report of bridge and tunnels will be formed in the third phase. There will be mostly bridges and tunnels.