Updated By: LatestGKGS Desk
Uttarakhand: Holy Cow is the Mother of Nation (Rastra Mata) History, Reasons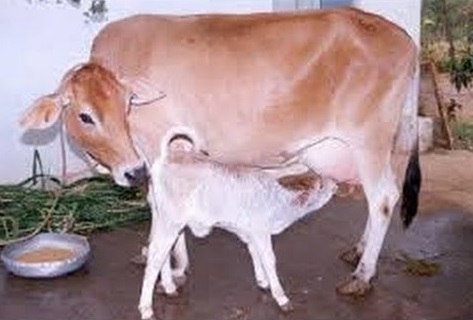 Uttarakhand recognizes Holy Cow as Rastra Mata (Mother of Nation) History, Reasons
On 18th September 2018 Uttarakhand government passed the resolution to declare cow as Rastra Mata or Mother of Nation. Uttarakhand became the first state to pass this regulation in India. The State Government has now moved this resolution to the Central government for the approval.
Rekha Arya is animal husbandry minister in Uttarakhand. She presented this bill and it was passed unanimously as it received the support of both the opposition Congress and treasury benches.
Urine of a pregnant cow is considered special. It is claimed to contain special hormones and minerals. Cow urine is used in folk medicine in Myanmar and Nigeria. Pharmaceutical benefits of Gomutra in Ayurvedic treatment of cancer and leprosy.
The analysis of cow urine has shown that it contains nitrogen, sulphur, phosphate, sodium, manganese, carbolic acid, iron, silicon, chlorine, magnesium, succinic, calcium salts, Vitamin A, B, C, D, E, minerals, lactose, enzymes, creatinine, hormones and gold acids.