Updated By: LatestGKGS Desk
15 August 2019: 73rd Indian Independence Day Celebrations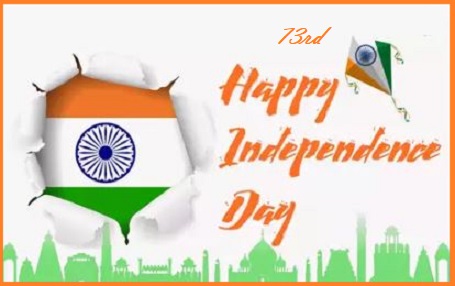 15 August 2019: 73rd Indian Independence Day Celebrations
India is celebrating its 73rd Independence Day on 15th August 2019.
PM Narendra Modi who is serving his 2nd term as a Prime Minister of India gave his glorious speech from Red Fort, Delhi on the 73rd Independence Day
On 15 August 1947, India became the Republic of India who gained its independence from the rule of the British.
Since then, this date of 15 August is celebrated as the Independence Day in India to commemorate its freedom from the 200-year-old British government.
At the midnight of 15 August 1947, the British rulers handed the country back to its Indian leaders, ending a remarkable struggle that lasted years.
It was 15 August 1947, the historic date, on which sovereign India's first Prime Minister Pandit Jawaharlal Nehru unfolded the tricolor flag of the nation on the glorious Red Fort.
Jawahar Lal Nehru's Message to the Nation on the Independence Day was delivered on the brink of midnight of the 14th of August, 1947.
Independence Day is significant in the history of India as bringing an end to the British colonial rule in India.