Updated By: LatestGKGS Desk
Know about West Bengal's districts where Independence Day is celebrated on 18 August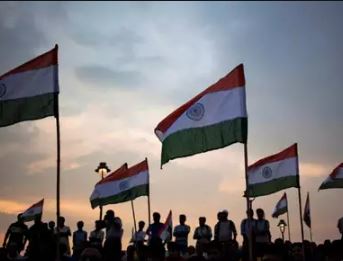 Know about West Bengal's districts where Independence Day is celebrated on 18 August: Details, Reason, History
India's Independence Day is celebrated on 15th August (1947) all over the world. But, it is surprising to know that somewhere in India, Independence Day is also celebrated on 18 August every year.
In India's West Bengal village of Ratua in the district of Malda and the village of Balurghat in Dakshin Dinajpur district are two other towns that celebrate independence day on 18th August.
Back on 12th August 1947, Viceroy Louis Mountbatten announced that India would be given its freedom on 15th August 1947. The news came on All India Radio. Along with this came the news of partition. In this news, there was mention of Nadia district of West Bengal, according to the news that Nadia district of here was being included in Pakistan. After this news on the radio, the rebellion started in the area of ​​the Hindu-dominated Nadia.
This administrative mistake was made about Nadia district of West Bengal. This mistake was given to the officer who was given the responsibility of fixing the boundary line between India and Pakistan.
British officer Sir Radcliffe had made a wrong map in the first place, which showed the Nadia district included in Pakistan. In this way, the Nadia district was included in East Pakistan (now Bangladesh).
This was followed by protests in the region. In the following days, Mountbatten hastily ordered a redrawing of the partition of Bengal to include the protesting Hindu-majority districts into Indian territory and gave Muslim-majority districts to East Pakistan, a process that was concluded on the night of 17th August.
This how some villages near the Indo-Bangladesh border in West Bengal even to this day celebrates 18 August as a day of independence.