Updated By: LatestGKGS Desk
Khasi Tribe Meghalaya: Kongthong Village People Whistle to Talk Each Other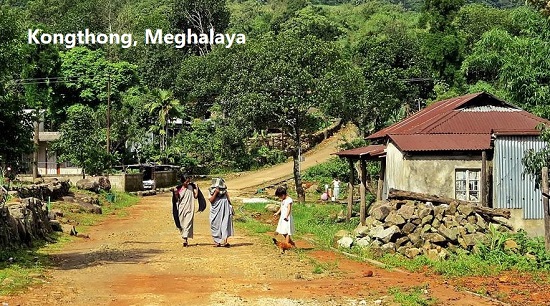 People of Kongthong Village of Khasi Tribe in Meghalaya use Whistle for Communication
Kongthong, Khasi Village in Meghalaya of the Indian sub-continent is characterized by a unique age-old practice of communication through whistling. Kongthong village is located in Khatarshnong Laitkroh Tehsil of East Khasi Hills district in Meghalaya, India.
It is the only place in India where people communicate among themselves through whistling and using different tunes to call each other.
Every person has two names but still, people call each other to whistle. The second name of the people of this village is Whistling Tune Name.
Because of which people use this whistling tune name to call each other. Whistling Tune names of everyone are different.
When a child is born in this village, then the mother of that child gives it to her tune. After which the entire village also called him with this tune.
The sound of names may get diffused while traversing through hills and dales but the tunes echo back, travelling far and wide reaching the concerned person in no time.
A total of 109 families live in this village and together with a total of 627 people live there. This means that there are 627 Whistling Tunes in this village according to the people.