Updated By: LatestGKGS Desk
Water Conservation: Drupka People efforts to save water in Ladakh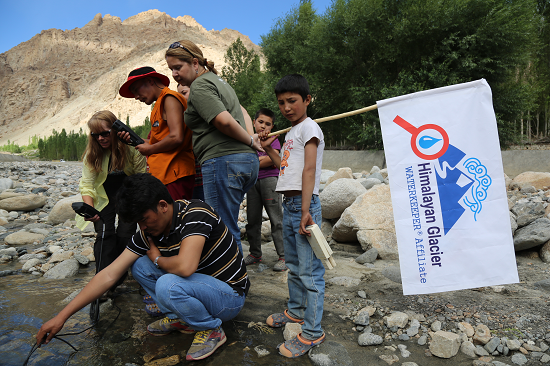 Drupka Tribe: Drupka People efforts to save water in Ladakh and government action
Given this problem, the followers of Ladupa clan of Ladakh have planned to campaign for water conservation. Followers of Drupka dynasty travel thousands of kilometers to remote areas of Leh-Ladakh People will be motivated to save water and to use it properly.
Drupka Thikse Rinpoche, the eldest of Himalaya region, gave this information. Rinpoche was present during the Mahakumbh Naropa Festival held in the Himalayas.
70% of Ladakh's population is a follower of the Dravidian dynasty.
On the completion of 1002 years, Naroda Festival was held in Hemis Monastery of Ladakh.
Thousands of people, including followers of the Dravopa dynasty, attended the event.
Naropa fellowship was started at the festival Through this fellowship, students from other countries, including the Himalayan region and remote areas, will be given information about Himalayan heritage.
Hemis Monastery planted 10 million saplings in the entire Ladakh region.
Drupka This Rinpoche said that these are trees that grow in the snowy area also. He told that most of the mountains in Ladakh are raw.
When there are heavy rain and the mountains of mud slopes, then this tree saves people's life.