Updated By: LatestGKGS Desk
Makar Sankranti: History, Meaning, Celebration, and Importance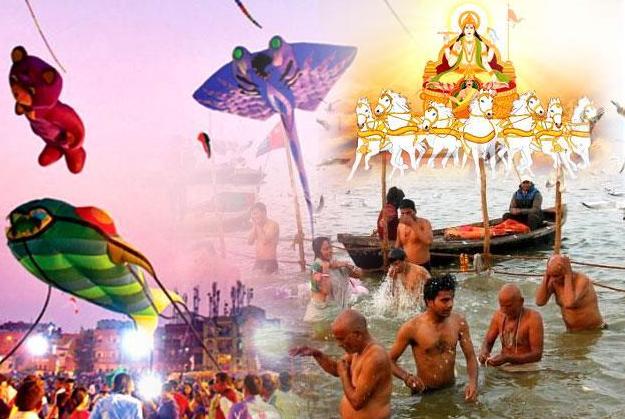 The celebration of Makar Sankranti and its importance
Makar Sankranti is the main festival of Hindus. This festival is dedicated to Lord Sun. This festival is celebrated on the last day of Push month when the Sun enters Capricorn.
This month begins the month of Magh. This festival is celebrated on the 14th or 15th of the month of January because on this day the sun leaves the Sagittarius and enter the Capricorn. From the day of Makar Sankranti, the succession of the sun begins. Therefore, this festival is also called Uttaraani.
According to the scriptures, Dakshinaayan is a symbol of the nights of the gods, namely negativity and Uttarayan is considered a symbol of the meaning of Gods day. Since the speed of the sun starts on Makar Sankranti, therefore on this day there is a special significance of chanting, chanting, charity, bathing, Shraddha, Tarpan etc. religious activities. Normally the Sun affects all the zodiac signs, but the entry of the Sun in the Cancer and Capricorn zodiac is very fruitful.
According to mythological belief, on this day, Lord Sun goes to his house to meet his son Shani. Since Shani is the lord of Capricorn, this day is known as Makar Sankranti.
In the Mahabharata, Bhishma's father-in-law had selected Makar Sankranti to give up his body.
On the day of Makar Sankranti, Gangaji went after Bhagiratha and came to the sea through Kapil Muni's ashram and got it in the ocean.
When Yashoda ji had made a vow for Krishna's birth, the Sun God was making his debut in the Uttarayan period and on that day Makar was syncretic, since then the practice of Makar Sankranti vrat started.