Updated By: LatestGKGS Desk
International Peace Day celebrated on September 21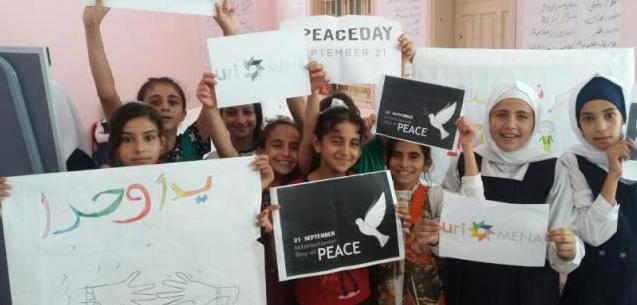 International Peace Day: Observance, purpose, the celebration in India
International Peace Day was observed on September 21, 2018, worldwide. This day is considered to spread freedom, peace, and happiness everywhere.
On this day, the period of the temporary ceasefire is fixed in a particular area. Peace is sweet to all. In order to bring the message of peace to the corner of the world, the United Nations has appointed the world's eminent personalities of art, literature, cinema, music, and sports as a peacekeeper.
This day is celebrated with the aim of spreading awareness about world peace, tranquillity and war, and violence. Its main purpose is to establish peace and non-violence on the whole earth.
In every country, white pigeons are flown everywhere in the country, which is spreading the principles of "Panchsheel" somewhere in the world. The World Peace Day Opportunity The tradition of blowing white pigeons is very old. Dove is a bird with a quiet character.
Five basic principles were given by Pandit Jawaharlal Nehru for world peace in India, which were called the principles of Panchsheel. These five principles are: (i) Respecting each other's territorial integrity and sovereignty. (ii) Do not take aggressive action against each other. (iii) Do not interfere in each other's internal subjects. (iv) To follow the policy of equality and mutual benefit. (v) Believing in the peaceful co-existence policy.