Updated By: LatestGKGS Desk
Pradhan Mantri Jan-Dhan Yojana : Benefits and Special Features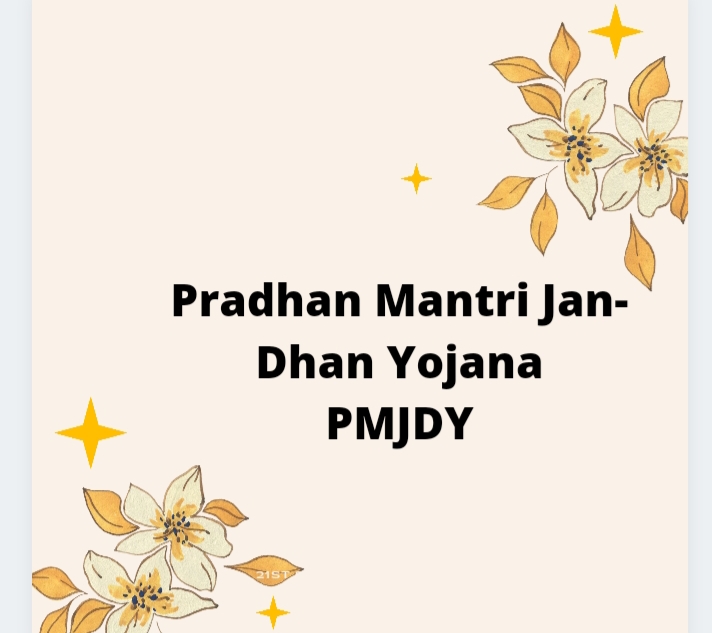 Pradhan Mantri Jan-Dhan Yojana:Launch,Bnefits and Implementation
Pradhan Mantri Jan-Dhan Yojana was announced by Narendra Modi on Independence Day 15th August 2014 and launched on 28th August 2014.
The Yojana was implemented under the Ministry of Finance by Finance Minister Nirmala Sitharaman .The Yojana aims to provide access to various
FinancialServices like Pension,Credit,Insurance and other.Pradhan Mantri Jan-Dhan Yojana completed its 6 years of successful implementation in August 2020.
Benefits of Pradhan Mantri Jan-Dhan Yojana
*The scheme targeted to open 7.5Cr bank accounts by 2015 but by 31st January 2015,12.54 Cr bank accounts were opened.
*This scheme is also certified by Guinness World Records by opening 18,096,130 bank accounts in just a week.
*The scheme covers both rural and urban areas and provide a RuPay Card to each account holder.
*Opening of account at zero balance.
*Facility of call center and toll free number nationwide.
*Inbuilt Accident Insurance of Rs.1 lakh. and Rs.5,000 overdraft facility for Aadhar-linked accounts.
*Accounts that were opened between 15th August 2014 to 26th January 2015 are eligible for Life Insurance cover of Rs.30,000.
Other factors:
The scheme occured in three phases:
*Phase I lasts from 15 August 2014-14 August 2015 and during this period ,the government provided universal banking facilities for all the household
families,with a basic bank account with RuPay Debit Card ,in which the beneficiary would receive an inbuilt accident insurance cover of
Rs. 1 Lakh.Kisan Credit Card was also issued during this period.
*Phase II lasts from 15 August 2015-14 August 2018 and this period provided some microinsurance and pension schemes to people.
*Phase III,after 14 August 2018 and during this period accidental insurance was provided.The scheme focused on opening bank accounts for every household with an existing draft of Rs.10,000.
*Age limit for availing the benefits was revised from 18-60 to 18-65.
*A mobile app named Jan Dhan Darshak App was launched for the citizens to be in banking touchpoints.
*Total Number of accounts opened as of 19th August 2020 are were 40.35 Cr and deposits balance is Rs.1.31Lakh Lakh Crore.