Updated By: LatestGKGS Desk
Pakistan Appoints Lt Gen Faiz Hameed As New ISI Chief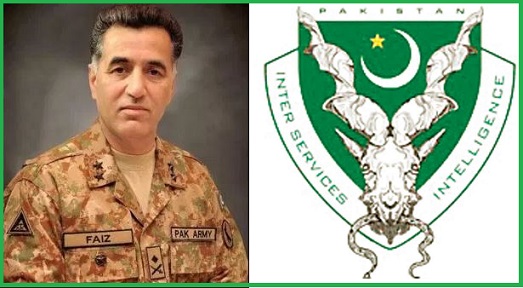 Pakistan Appoints Lt Gen Faiz Hameed As New ISI Chief: Details, Career, Highlights
Pakistan appoints Lieutenant General Faiz Hameedmilitary as the new Director-General of Inter-Services Intelligence (ISI), the military-led powerful spy agency of Pakistan.
Lieutenant General Faiz earlier to this appointment was DG of ISI.
Lt General Faiz replaced its current head Lieutenant General Asim Munir, who was appointed to head ISI only eight months ago, following the retirement of his predecessor Lt Gen Naveed Mukhtar. He is believed to be a close aide of Pakistan's Army Chief Gen Qamar Bajwa.
Lieutenant General Faiz also previously served as the head of ISI's Counter Intelligence wing. On 12 April 2019, he was promoted to the rank of Lt. General and later that month was named as Adjutant General at General Headquarters (GHQ).
GHQ is the Headquarters of Pakistan Army located in Rawalpindi, Pakistan.
Inter-Services Intelligence (ISI)
Inter-Services Intelligence (ISI) was founded in 1948 as an independent unit to strengthen Pakistan's intelligence network.
The ISI was earlier a part of Intelligence Bureau (IB), which handled intelligence-sharing between different branches of Pak's military, as well as external intelligence gathering.
In 1950, ISI was officially handed over the task of safeguarding Pakistani interests and national security, inside and outside country.
Initially, ISI was headquartered in Rawalpindi, but later headquarters was moved to Islamabad.
The ISI is today among the world's most significant intelligence agencies.