Updated By: LatestGKGS Desk
Current Affairs : November 2nd , 2018 GK Question of The Day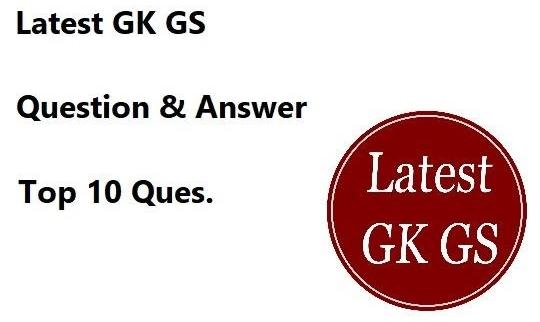 Daily GK Question November 2nd, 2018 General Knowledge, Current Affairs
1. Which person has recently resigned as Chairman of the Film and Television Institute (FTII)?
Ans:- Anupam Kher
2. Where was the annual bilateral summit organized between India and Japan recently?
Ans:- Japan
3. Which ballistic missile successfully tested the night, which could distinguish targets 700 km away?
Ans:- Agri-1
4. Where in India is the foundation stone for the construction of the country's largest dry dock?
Ans:- Cochin
5. With which country did the "Cool EMS service" begin with?
Ans:- Japan
6. At what place was the seminar on Gandhian ideology and cleanliness organized recently?
Ans:- Wardha
7. Who has recently sworn in as Chief Justice of the Guwahati High Court?
Ans:- Justice A. S. Bopanna
8. Apart from the United States, which country has agreed to establish a two-to-two communication system between the two countries' defence and external affairs ministries in October 2018 with India?
Ans:- Japan
9. Which country was recently announced that it will build the first permanent airport in the South Pole?
Ans:- China
10. As the world's tallest statue, Sardar Vallabhbhai Patel's Statue of Unity was unveiled by Prime Minister Narendra Modi in Gujarat. What is the length of this statue?
Ans:- 182 meters