Updated By: LatestGKGS Desk
Current Affairs : November 6th, 2018 GK Question of The Day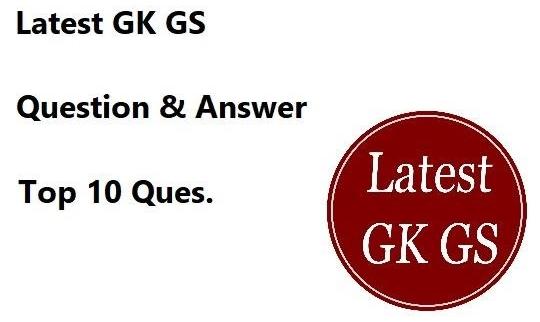 Daily GK, question November 6th, 2018 General Knowledge, Current Affairs
1. Which country has recently attempted to send the first rocket called JDQ-1 in space operated by a private company?
Ans:- China
2. Which organization has set a goal to give birth to a child in space by 2024?
Ans:- Space Life Origin (Netherlands)
3. In a recent study by Oxford University and the Statistics Foursite Group (SFG), which country has been told to be three times more dangerous than Syria in terms of terrorism?
Ans:- Pakistan
4. Who was recently appointed a director of the Enforcement Directorate?
Ans:- Sanjay Mishra
5. What is the name of former Chief of ISRO who recently joined Bharatiya Janata Party?
Ans:- Madhavan Nair
7. Living Planet Report 2018 was released by which international organization?
Ans:- WWF
7. With which country did the "Cool EMS service" begin with?
Ans:- Japan
8. Where in India is the foundation stone for the construction of the country's largest dry dock?
Ans:- Cochin
9. When Ayurveda Day was celebrated?
Ans:- 05 November
10. Which country's runner Abraham Kiptupam got the first place in the Half Marathon in Valencia, making New World Record from 58 minutes 18 seconds?
Ans:- Kenya