Updated By: LatestGKGS Desk
Current Biology: Tigers Dwindling, Just Six Sub-Species Remain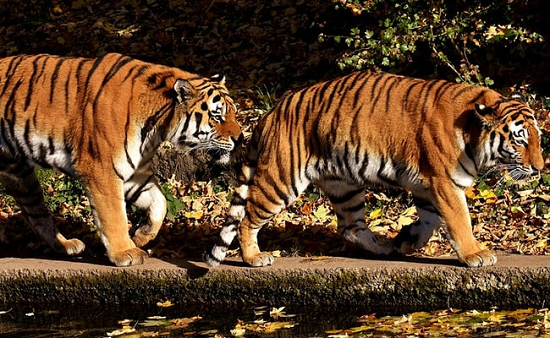 Current Biology: Tigers Dwindling, Just Six Sub-Species Remain and 4,000 surviving tigers worldwide
The study of tigers around the world has found a very worrisome picture. According to the study, the number of tigers is continuously declining and today only six sub-species have remained. Scientists confirmed it. It is hoped that the results of this study will help to accelerate the effort to save less than 4,000 surviving tigers worldwide.
Six subspecies include Bengal Tiger, Amur Tiger (Siberian Tiger), Southern China Tiger, Sumatra Tiger, Indian-Chinese Tiger, and Mala Tiger. The other three subspecies of tigers have already been extinct, including Caspian, Java Tiger, and Bali Tigers. The most threat to the survival of tigers is the loss of their habitat and the poaching.
The issue of better preserving these species and promoting reproduction in controlled environment and habitat is a matter of discussion for a long time among scientists.
There is no unanimity on the subspecies of the knowledgeable tigers. Someone says that there are two types of tigers and others believe that there are five or six.
Shu Jin Lou of Peking University, Beijing's chief researcher of the study said, "The global effort to save the breed has been partially interrupted on the verge of extinction due to lack of consensus on the number of tigers." This study has been published in 'Current Biology'.