Updated By: LatestGKGS Desk
Rain-Loving Snake Species 'Smithophis Atemporalis' Discovered in Mizoram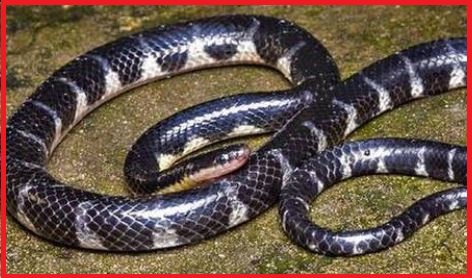 Rain-Loving Snake Species 'Smithophis Atemporalis' Discovered in Mizoram: Details, Features, Highlights
A new 'rain loving' snake species named "Smithophis Atemporalis" was recently discovered from Mizoram in North-east India.
This discovery of 'rain loving' snake is significant because such a discovery has been made for the first time after almost 150 years. This has not only revealed a new reptile species but also a whole new genus after a gap of 150 years.
This discovery of 'rain loving' snake is a result of more than six years of collaboration between scientists from leading Indian and international institutes.
The 'rain loving' snake is reported to be a non-venomous kind and strictly aquatic. The maximum recorded size of the new species is about 655 mm or 2.5 feet.
This 'rain loving' snake new species is inoffensive in nature and it can be found in various localities of Mizoram. Researchers, however, feel that it may have a wider distribution. It feeds on frogs, lizards and it also lays eggs.

Initially, the species is referred to as "Ruahlawmrul," a rain-loving snake, as the activity of the snake increases during the rainy season.