Updated By: LatestGKGS Desk
UN Habitat III in Ecuador Quito declaration on Urban development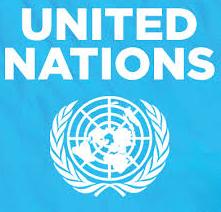 UN organised a conference Habibat III on housing and sustainable development, signed Quito Declaration and adoption of Urban Agenda
United Nations has organised a conference Habitat III in Ecuador on Housing and Sustainable Urban Development.
The conference will be held to set standards of achievement in sustainable development for the next 20 years.
The conference will be held from 17th October to 20th October UN Secretary General Ban Ki-Moon and 4,000 participants from all around the world will be joining.
In Habitat III, Quito Declaration on Sustainable Development adoptation of Uban development agenda
The different Governments can assimilate all the aspects of Sustainable Development to promote equity, welfare and shared prosperity.
Habitat I was held in 1976 in Vancouver, Canada for human settlements and Sustainable Development.
Habitat II took place in Istanbul, Turkey in 1996.
Latest United Nations Updates