Updated By: LatestGKGS Desk
Foreign Policy: US-India Relation, Joe Biden-Narendra Modi, Discussions, Details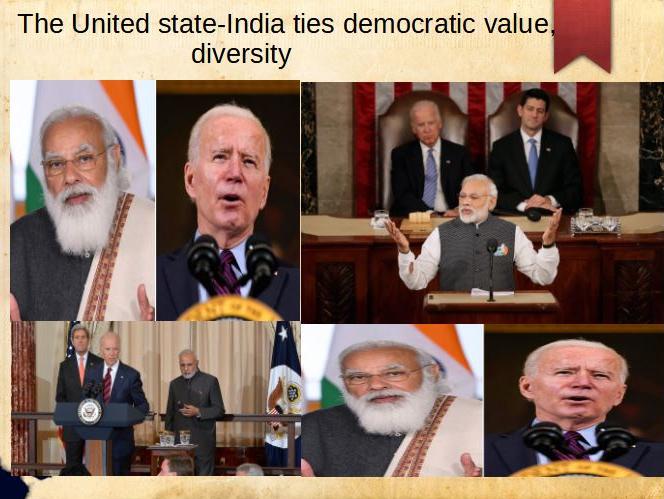 The United States and India Relations after discussion of President Joe Biden and Prime Minister Narendra Modi, Details
After their first in-person bilateral meeting on 24 September at the White House, US President Joe Biden and Prime Minister Narendra Modi discussed a range of problems, from Afghanistan to cross-border terror and COVID-19, according to a joint statement released by the two leaders.

Both Modi and Biden expressed "great pride" and gratitude for their countries' tight cooperation in combating the deadly COVID-19 outbreak, noting that all segments of society were mobilized in unprecedented ways to share emergency relief supplies during each country's moment of need.

On the issue of cross-border terrorism, India and the United States have stated that they will work together to combat all forms of terrorism.

India and the United States urged the Taliban to keep their promises and respect the human rights of all Afghans, including women, children, and minorities and urged Kabul's new rulers to ensure that the war-torn country's territory is never used to threaten or attack other countries or to shelter or train terrorists.

Through close contacts, including intelligence sharing and deepening cooperation in modern military technologies, Biden reaffirmed his "unwavering commitment" to India as a Major Defense Partner.
Prime Minister Narendra Modi met with President Joe Biden during the United Nations General Assembly 76th sessions and discussed all the above discussion to revamp the relations and between India and United States and also to solve the global problems together.
Latest United Nations General Assembly (UNGA) Updates