Updated By: LatestGKGS Desk
UNSC adopted 'Resolution 2427' for safeguarding armed conflict children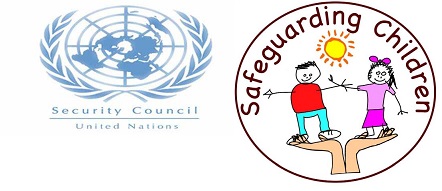 UN Security Council adopted 'Resolution 2427' for safeguarding armed conflict children
The United Nations Security Council (UNSC) has adopted 'Resolution 2427' for protecting children in armed conflict.
The 'Resolution 2427' aimed at providing a legal framework for mainstreaming protection, rights, well-being, and empowerment of children throughout the conflict cycle. The resolution has won unanimous approval of the 15 members of the council.
The resolution strongly condemns recruitment and use of children in armed conflicts as well as their re-recruitment, killing and rape, maiming and other forms of sexual violence and abductions.
It also condemns attacks against schools and hospitals and denial of humanitarian access by parties to armed conflict and all other violations of international law committed against children in situations of armed conflict.
It demands that all relevant parties immediately put end to such practices and take special measures to protect children. It also emphasizes responsibility of all states to put end to impunity and investigate and prosecute those responsible for genocide, crimes against humanity, war crimes and other egregious crimes perpetrated against children.
It reiterates UNSC's readiness to adopt targeted and graduated measures against persistent perpetrators of violations and abuses committed against children.
It recalls the importance of ensuring that children continue to have access to basic services during the conflict and post-conflict periods, including education and healthcare.
It also stresses the importance of long-term and sustainable funding for mental health and psychosocial programming in humanitarian contexts.