Updated By: LatestGKGS Desk
United Nations Security Council Committee 1267: Details, Aim, Resolution, Highlights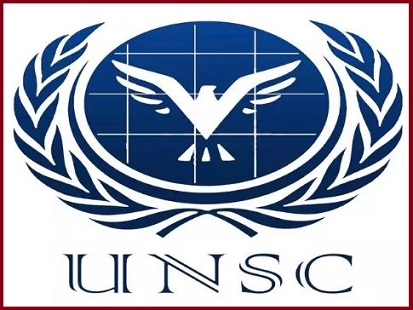 United Nations Security Council Resolution 1267: Committee, Details, Aim, Highlights
The United Nations Security Council (UNSC) 1267 resolution was adopted on 15th October 1999, after the withdrawal of resolutions 1189, 1193, and 1214.
At the time of its establishment, the UNSC Resolutions Committee was known as the Al-Qaida and Taliban Sanctions Committee. It was split on 17th June 2011, which led to the creation of a separate Taliban Sanctions Committee to deal with the terror outfit which has been actively involved in terror attacks since its inception in 1994.
Along with all subsequent resolutions, Resolution 1267 has been adopted under Chapter VII of the United Nations Charter which is focused on the UN Security Council's powers to maintain peace.
The UNSC Resolution 1267 requires all UN Member States to freeze the assets and prevent the entry or transit of any individual or entity associated with the Taliban, the Al-Qaida or deceased terrorist Osama Bin Laden. The Member States are also expected to prevent the direct or indirect supply, sale, and transfer of arms and military equipment to any individual or entity associated with terror outfits.
Sir Jeremy Greenstock of the United Nations, the then President of the United Nations Security Council presided over the first meeting of the UNSC Resolution 1267 committee held in 1999.
Adopted in 1999, Resolution 1267 led to the formation of a 1267Committee and imposed several sanctions, including financial on individuals and entities associated with terror outfits.
Now that Jem chief Masood Azhar has been declared a 'global terrorist' by the UNSC, all Member States of the UN will be bound to impose sanctions on the JeM chief whose terror outfit has taken responsibility for several attacks across the globe.
Recently, on 1st May 2019 United Nations Security Council (UNSC), declared Jaish-e-Mohammed (JeM) chief Masood Azhar a 'global terrorist'. This decision was taken under the UNSC Resolution 1267
It comprises of all 15 members of UNSC and makes its decision secretly by consensus i.e. even if single member opposes there is no consensus. This is why China opposition to India's bid was not allowing UNSC to designate Masood Azhar as an international terrorist