Updated By: LatestGKGS Desk
US and China War Over 5G Internet : Details, Reason, Significance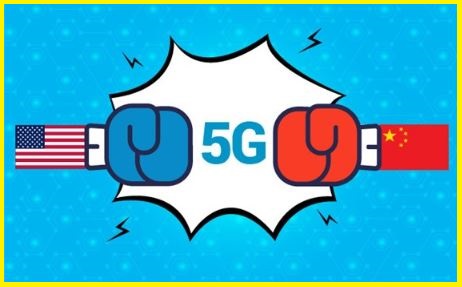 US and China War Over 5G Internet: Details, Reason, Significance
5G technology is very important in this era, and there is a 'war' between the world's two superpowers United States of America and China.
Who is the first to take advantage of the 5G, there is a lot of competition between China and the US.
Who ever controls 5G will control the door all future AI devises will have to pass through. China is likely the best country to control 5G because it has always shown a desire to cooperate with its trade partners where the US has always shown the need to control all the countries it deals with.
5G Benefits
5G will provide smartphones with near-instantaneous connectivity, 20 times faster than 4G. This allows users to download entire movies in less than a second.
5G will deliver vastly increased capacity, lower latency, and faster speeds. 5G networks will operate in a high-frequency band between 28 GHz and 60 GHz. This range is known as the millimeter wave (mmWave) spectrum and the sub-6 GHz range that LTE calls home will also be used. As a result, a lot of bandwidth will be available to users.
Also to its greater bandwidth, the new 5G networks will have a dense, distributed network of base stations in the small cell infrastructure. This will allow more processing to happen on the edge, leading to lower latencies.
The 5G technology is crucial for the future development of devices such as self-driving vehicles and is expected to bring about $565 billion in global economic benefits by 2034.