Updated By: LatestGKGS Desk
The USA Citizenship: Naturalization, Procedure, Analysis, details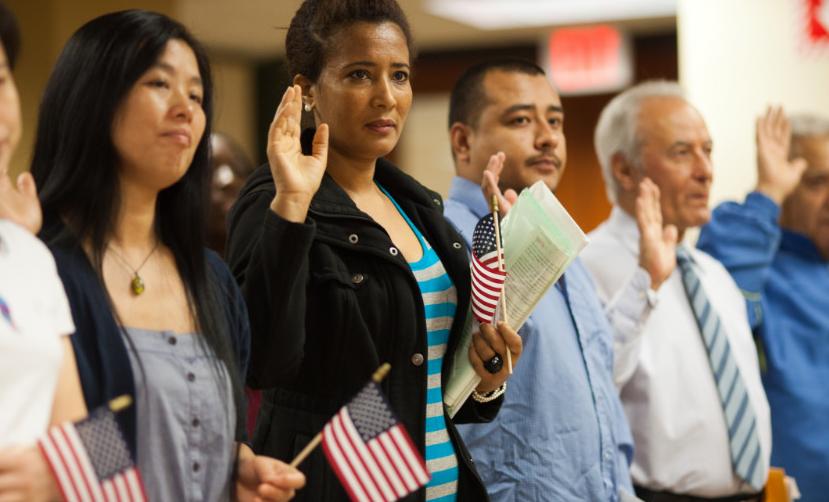 Naturalization: procedure and data analysis
Naturalization is the process through which citizens of the United States are given citizenship to foreign nationals who fulfill legal formalities. After getting citizenship, they get the right to vote in America.
While there has been a decline in the number of people receiving US naturalization in the year 2017, but according to data released by the US Department of Homeland Security, the number of Indians has increased by 10%.
50,802 Indians have received American naturalization. Between October 1, 2016, and September 30, 2017, a total of 7 lakh people were granted citizenship by the US government, of which 7 percent were Indians. In the year 2017, more than 4,600 Indians got US citizenship compared to the previous year.
Among the recipients of American citizenship, the biggest increase was in the people of Mexico. In 2017, the number of Mexican nationals who obtained US citizenship has increased by 14% i.e. 15,009, after which India is second with 10% i.e. 4,614 China is at number three with an increase of 5% i.e., 1,880 people.
About 50 thousand Indians got US citizenship in the financial year 2017. In the case of getting American citizenship, they are second to the Mexicans citizens.