Updated By: LatestGKGS Desk
GK Question 25th September 2018 Current Affairs, General Knowledge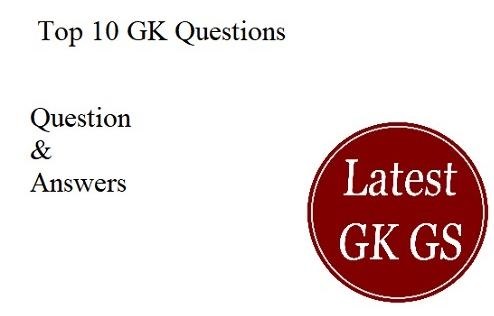 GK Questions of the Day 25th September 2018 Daily Current Affairs, General Knowledge
1. Prime Minister Narendra Modi recently launched the Prime Minister Jan Swasthya Yojana from which place?
Ans:- Ranchi
2. Who was recently appointed the President of the Maldives?
Ans:- Ibrahim Mohamed Solih.
3. Messaging app Whatsapp has appointed India as a Grievance Redressal Officer?
Ans:- Komal Lahiri.
4. NASA's Mars Atmosphere and Volatile Evaluation Mission (MAVEN) spacecraft have completed its years of orbiting orbit in the orbit of Mars?
Ans:- Four year.
5. The first General Assembly of the International Solar Coalition will be organized on which date in New Delhi?
Ans:- 2 October
6. Fitch Ratings has increased the estimate of India's gross domestic product rate from 7.4 to the current fiscal year 2018-19?
Ans:- 7.8%
7. With former captain Mahendra Singh Dhoni entering the match against Pakistan in the 2018 Asia Cup, which former cricketer has become the first Indian to play the second most international match?
Ans:-Rahul Dravid
8. Which state government announced the plan for the protection of a plant called Neelakurinji?
Ans:- Tamil Nadu
9. India has successfully tested the two-layered ballistic missile defence system. What is the name of this defence system?
Ans:- Prithvi Defence Vehicle
10. According to the Japanese Aerospace Exploration Agency (JAXA), how many robots have successfully lifted rover on 'Rogue' asteroids, located 30 million kilometres away from the Earth?
Ans:- Two Robot Rover