Updated By: LatestGKGS Desk
UNESCO Prize for Digital Empowerment of Persons with Disabilities Winners Names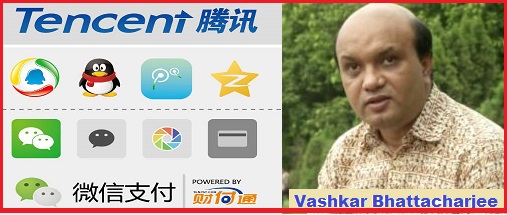 Vashkar Bhattacharjee and Tencent Wins UNESCO/Emir Jaber al-Ahmad al Jaber al Sabah Prize for Digital Empowerment of Persons with Disabilities 2018-19
Bangladesh's disabilities' advocate Vashkar Bhattacharjee and China's private sector ICT enterprise, Tencent (China) were awarded UNESCO/Emir Jaber al Ahmad al Jaber al Sabah Prize for Digital Empowerment of Persons with Disabilities 2018-19.
They were awarded for there outstanding contribution to the empowerment of persons with disabilities through the application of information and communication technologies (ICTs) to access information and knowledge.
Both the awardees were presented with the award in a ceremony to be at UNESCO Headquarters on the occasion of International Day of Persons with disabilities on 3rd December 2018.
About Awardees
Bangladesh's Vashkar Bhattacharjee
Vashkar Bhattacharjee was awarded in the individual category. He is leading advocate on production of resources dedicated to learners with disabilities and to the training of teachers in using accessible reading materials.
Vashkar Bhattacharjee has successfully developed Bangladesh's first Accessible Dictionary in four forms, dedicated to persons with visual, print and learning disabilities, and a special programme of self-employment through e-micro credit support for persons with disabilities.
China's Tencent
Tencent was awarded in the organizational category. It was recognized for its outstanding contribution to the empowerment of persons with disabilities by using inclusive digital technologies to provide greatly enhanced access to information.
In China, Tencent products have helped persons with special needs access critical information and interact more easily with digital devices, thus improving their quality of life.