World Pollution: World's Fastest Growing Economy Has The World's Most Toxic Air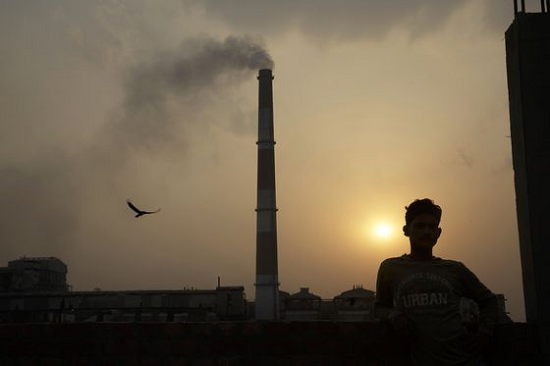 World Pollution: World's Fastest Growing Economy China and India Has The World's Most Toxic Air Causes Asthma and lung cancer

China, which is Asia's biggest economy, has long been struggling with the problem of the misty sky. India is facing the most rapidly growing economy in the world, but it is also facing pollution. Of the 20 most polluted cities in the world, 10 belong to India.
As soon as winters start, Modi Government's policies are going to be examined. At this time the crops are being lit with hay and air pollution on Diwali becomes hazardous. If policies are implemented successfully, the people of India and the government can be even richer. According to World Bank statistics, loss of productivity due to health care fees and pollution is 8.5 percent of India's GDP.
India is the fastest growing economy in the world. Although China's economy is five times bigger than India. In India, manufacturing is still being promoted so pollution is expected to increase. When Arvind Kumar started practicing as Chest Surgeon at Sir Gangaram Hospital, the patient was Mel Smoker, much of the lung cancer. He says that now more than 60 percent of the patients who do not smoke, and half of them are women.
Small particles present in the air are creating diseases such as asthma and lung cancer. In 2015, 11 million people died due to these diseases. Michael Greenstone, a professor at Sikago University, says that the demand for reducing air pollution in India is not a big challenge. Study of deaths due to air pollution in India is needed.