Updated By: LatestGKGS Desk
Union Environment Minister launches Air Quality Pre-Warning System for Delhi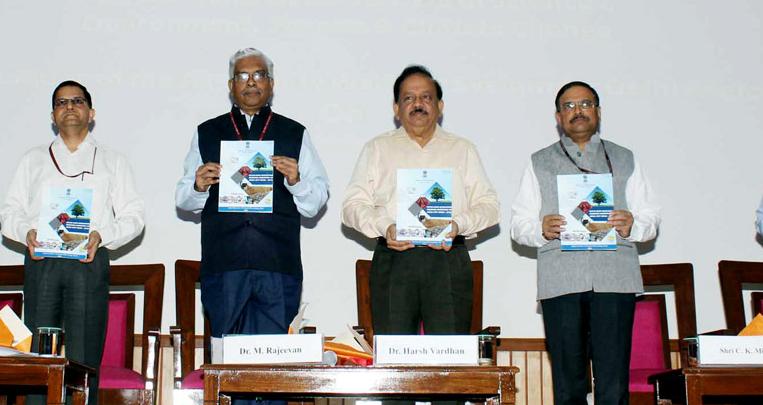 Dr. Harshvardhan launched Air Quality Pre-Warning system against air pollution, Mechanism and benefits of the System, and details
Dr. Harshvardhan, Union Minister of Earth Sciences and Environment, launched the Air Quality Pre-Warning System for Delhi in New Delhi on October 15, 2018. This system can predict serious air pollution and can issue alert to take necessary steps according to the Government of India's Graded Response Action Plan (GRAP).
With air falling in air, air quality has gone bad. Recent air quality index in Delhi has seen more declines.
Air Pollution System:
Air pollution system jointly developed by Indian Center for Tropical Meteorology (ICTM), Pune, Indian Meteorological Department and National Center for Meteorological Forecasting (NCMRWF).
The early warning system will help in the reporting of severe air pollution three to four days in Delhi area. The Central Government has taken several measures to reduce air pollution particles. The Central Pollution Control Board (CPCB) has formed a 41-member team, which will monitor the air pollution control level in Delhi and NCR region and submit its report to the Board.
On this occasion, the developed new website was launched to achieve observation and forecasting goals. Officials of the Environmental Pollution Authority (EPA) and the Central Pollution Control Board (CPCB) can use this website to take necessary steps as per the requirement.
Significantly, the AuI is considered to be 'good' between 0-50. Between 51-100 'Satisfactory', 'Between Between 101-200', 'Better' between 201-300, 'Better' between 301-400, 'Very Bad' 'and' 401-500 'is considered' serious'.
According to the Center-operated Systems of Air Quality and Weather Forecasting and Research (SAFAR), the air quality index (AUI) recorded in Delhi at 10 o'clock in the morning on October 14, 2018, was 208, which falls in "poor" category. The AQI was 300 on October 13, 2018.