Updated By: LatestGKGS Desk
ICC Suspends Zimbabwe Cricket From ICC Sports Events: Details, Reason, Impact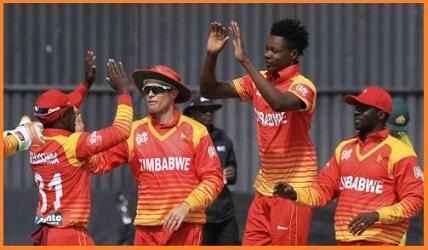 ICC Suspends Zimbabwe Cricket From ICC Sports Events: Details, Reason, Impact
Zimbabwe cricket has been suspended by the International Cricket Council (ICC) with immediate effect on 19th July 2019.
ICC suspended Zimbabwe cricket after it breached the ICC Constitution by failing to provide free and democratic elections and ensuring that there is no government interference in its administration.

The suspension decision was taken by the ICC board during the ICC Annual Conference in London.
With this suspension, Zimbabwe Cricket will be frozen and representative teams from Zimbabwe will not be allowed to participate in any ICC tournaments.
Zimbabwe Cricket will also now be able to participate in upcoming T20 World Cup 2020.
ICC also decided to introduce concussion replacements following successful trials in domestic cricket from 1st August 2019. It also altered the punishment for maintaining a slow over-rate. Both the captain & the players will face fine as both held equal responsibility.
Zimbabwe
Capital: Harare
Largest City: Harare
Official Language: 16 languages including Chewa, Chibarwe, Kalanga, and English
Currency: RTGS Dollar
President: Emmerson Mnangagwa