Updated By: LatestGKGS Desk
The History of Aadhaar Hearing on Right To Privacy in Supreme Court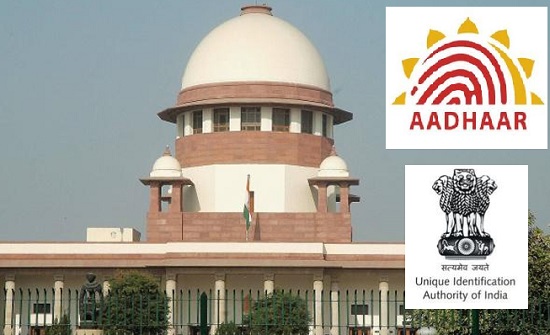 Right To Privacy: History of hearing on Aadhaar in Supreme Court
The Supreme Court will pronounce its verdict on the legality of the Aadhaar card. There were debates for nearly four months on 27 petitions challenging the legality of Aadhaar. After the marathon debate, the Supreme Court had reserved the judgment in May.
The hearing of the case started in January, after which the case was heard for almost 38 days. The bench of five judges led by Chief Justice Deepak Mishra heard the case.
The Government also has to decide whether the Aadhaar card is a violation of Prewec's law, which is the basic right of any citizen according to the Constitution.
The government made the mandatory for the benefit of welfare schemes. Apart from this, the Aadhaar Card was also made mandatory for opening bank accounts, making PAN cards, cell phone service, passport and driving license. Aadhaar card has been recognized as proof of identity and address.
The petitioners say that the Aadhaar card has affected common life, in such a way it should be eliminated.
The central government has given many arguments in favour of many Aadhaar cards.
The biggest argument of the government is that due to this, the beneficiaries of the subsidy get the benefit of without any disturbance. The base data, the government and the base authority say that it is completely clean and cannot- be cheated with it.
Supreme Court judgment accepted Aadhaar for getting benefits of Government Schemes and PAN Card, Government Subsidies while private companies cannot ask for Aadhaar from customers.