Updated By: LatestGKGS Desk
UIDAI Rules: How To Reactivate Your Deactivated Aadhaar Card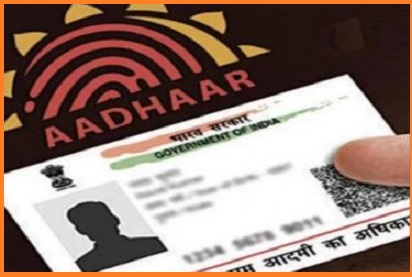 UIDAI Rules: How To Reactivate Your Deactivated Aadhaar Card: Details
In recent times, Aadhaar has proved as the most important KYC document to be used by you at the time of availing many services like mobile connections, banking services, etc. Therefore, it is important they ensure that their Aadhaar is active all the time.
According to the report, about 8.1 million Aadhaar numbers have reportedly been deactivated by the Unique Identification Authority of India (UIDAI).
A deactivated Aadhaar does not mean cancellation but it can be reactivated by updating the relevant information with UIDAI.
Here Are Steps To Check Your Aadhaar Validity
1. You have to visit the UIDAI official website (uidai.gov.in)
2. Then go to the 'Verify Aadhaar Number' link on the website on the right-hand side.
3. Enter your 12-digit Aadhaar number to verify if your Aadhaar number is valid or not.
4. After entering your Aadhaar number, there will be a mark of green or red. If green marks come in, then understand that your Aadhaar is activated and if a red mark comes, it will mean that your Aadhaar card is deactivated.
How To Reactivate Your Aadhaar
For activation of Aadhaar, you have to visit the nearest 'Aadhaar Enrolment Center' or 'Bank' along with necessary documents for identity, address, and proof for date of birth.
Now, you have to fill out the Aadhaar update form and submit these documents. After providing demographic details, you will be asked for biometric verification.
Your previously recorded biometrics will be matched with a new one. Once the match is confirmed the Aadhaar number will be once again be activated with the permission of UIDAI.
For this, you have to pay a nominal fee of Rs 25 at the enrolment center.