Updated By: LatestGKGS Desk
UIDAI: Aadhaar Card Address Change Online: Update Process, Steps Required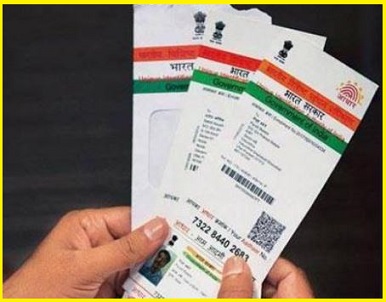 UIDAI: Aadhaar Card Address Change Online: Update Process, Steps Required
Indian citizens who have migrated to a new city or have changed house recently, getting a residential address proof may be tough.
In order to help these citizens facing such problems, the Unique Identification Authority of India (UIDAI) has made arrangements for Aadhaar cardholders to change the address by giving an address validation letter instead of valid address proof of residence.
So to request the address validation letter, the Aadhaar cardholder must get consent from an address lender or verifier who would allow their Aadhaar registered address to be used by the resident.
The address verifier could be a family member, relative, friend or landlord where you are residing presently.
Steps Required
1. Go to the UIDAI portal to generate an address validation letter at (https://ssup.uidai.gov.in/ssupAddressPin/pinGenerate.html) After this, the letter will be sent along with a secret code.
2. After receiving this letter, you will need to log in to your Aadhaar account by visiting the UIDAI portal at (https://ssup.uidai.gov.in/ssup/)
3. You will be able to update your address by uploading the requested information and the necessary validation letter.
4. After your address is changed you can download the e-Aadhaarcard.
Note: Here you can only change your address online. For all other changes in biometric data or other demographic data i.e name, date of birth, gender, relation, mobile, and email, you will have to visit UIDAI's enrolment or update center.