Updated By: LatestGKGS Desk
Bhojpuri, Rajasthani, Bhoti language to include in Constitution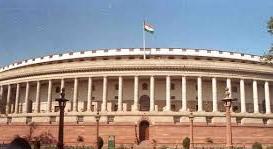 Rajasthani, Bhojpuri and Bhoti to get the official language status in Constitution of India
It has been decided to include Bhojpuri, Rajasthani and Bhoti in Eighth Schedule of constitution.
The government of India has decided to give constitutional status to these three languages in the next Parliament meeting as a gift to the people.
Bhoti spoken in Bhutan, Rajasthani in Nepal, Bhojpuri in Mauritius
Prime Minister Narendra Modi was informed about these three languages spoken outside the country, he gathered information regarding these spoken languages.
When PM Narendra Modi visited Bhutan, PM came to know that Bhoti language was spoken there.
Language Rajashthani is recognised in Nepal while Bhojpuri is recognised in countries like Mauritius.
In the recent years that is a high level demand for Bhojpuri and Rajasthani for the official recognition.
As of now, 22 languages have been recognised under the Constitution.
Latest Constitution Of India Updates