Updated By: LatestGKGS Desk
Raunak Sadhwani is India's 65th Grand Master at the age of 13 years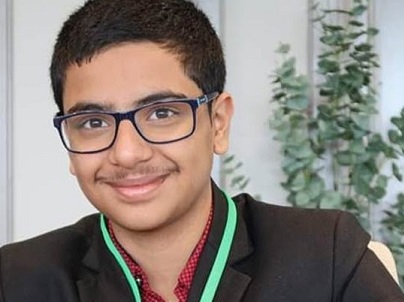 Raunak Sadhwani is India's 65th Grand Master at the age of 13 years
Raunak Sadhwani is the 65th Indian Grand Master (Chess) at the age of 13 years.
Raunak Sadhwani on 19th October 2019, reached a rating of 2479 already which gained 23 points to cross the stipulated mark of 2500 in live ratings.
Raunak Sadhwani now just needs to turn up for the next two rounds to gain his final norms.
Raunak Sadhwani is from Nagpur and is an international master. He got his first master title at Aeroflot Open 2019 and second title at Poticcio Open 2019.
Raunak Sadhwani was trained by the former world champion Vladimir Kramnik. He worked with the Russian player as a part of the Kramnik-Microsense India Chess program. It was held in Switzerland in August 2019.
About Grand Master
Grand Master is the title awarded to chess players by the world chess organization Federation Internationale des Ethecs (FIDE) or International Chess Federation.
Grand Master title connects various national chess federations all over the world. It is the governing body of the international chess competition.
Grand Master's title was founded in Paris.