Defense Constitution: Court martial procedure and Punishment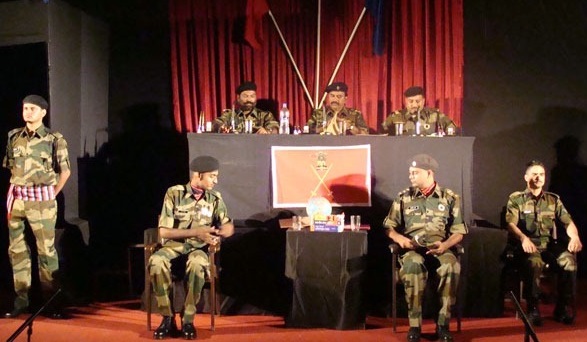 Defense Constitution: Court Marshal's procedure is completed in three stages and Punishment of Court Martial

1. Constitution of Court of inquiry: In case of any kind of crime or indiscipline in the army, the order of the Court of Inquiry is issued first. "In the investigation, the charges against the officers or officers are proved and serious On the case of the case, the investigating officer can immediately punish him. Also, on the big case, the case is sent to 'Summary of Evidence'.
2. Summary of evidence: If the defect is proved in the preliminary investigation, then the competent authority investigates the matter for collecting evidence and if there is evidence, then there is also provision for punishing the accused immediately. During this time all the legal documents are collected. The presiding officer ordinarily orders punishment or court-martial.
3. Court martial: As soon as the court-martial procedure begins, the accused is given the right to appoint a lawyer by giving a copy of the charge to the officer or personnel.
Punishment of Court Martial:-
1. The accused's job can be sacked, as well as all future benefits like X Serviceman Benefit, Pension, Canteen Benefit can be terminated.
2. On the basis of the punishment of the crime, the sentence can be pronounced for hanging, life imprisonment or for a fixed period of time.
3. Promotion can be stopped, salary increase, the pension can be stopped. Alliances can be terminated and fines can be imposed.
4. Ranks can be reduced to lower rank and grade.