Updated By: LatestGKGS Desk
Constitution: Rajya Sabha power, function, features, house sessions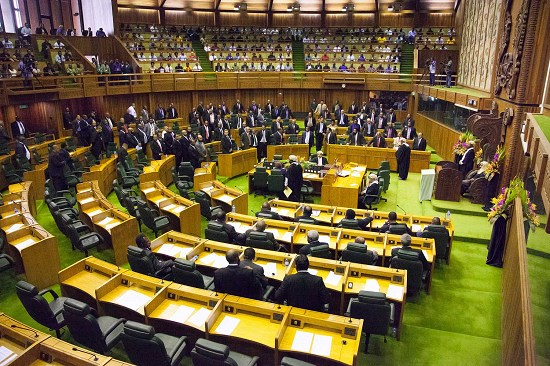 Constitution: Rajya Sabha power, function, member, and The President convenes the sessions of the
Rajya Sabha
The Council of States is the Upper House of the Union Parliament. It gives representation to the States of the Indian. the states do not enjoy an equal representation in the Rajya Sabha. These have been given representations on the basis of the size of their populations.
The Rajya Sabha can have a maximum strength of 250 members; out of these 238 are to be the representatives of the States and remaining 12 members are to be nominated by the President from amongst persons who have achieved distinctions in the fields of art, literature, science or social services.
The President convenes the sessions of the Rajya Sabha usually along with the sessions of the Lok Sabha or whenever he feels it necessary. However, there cannot be a gap of more than six months within the two sessions of the Rajya Sabha.
The members of the Rajya Sabha enjoy several privileges. They enjoy the unrestricted freedom to express their views in the House. Ho action can be taken against them for anything said by them in the House.
The Vice-President of India is the ex-officio Chairman of the Rajya Sabha. He is not a member of the House. However, he presides over its meetings and conducts its proceedings.
Latest Constitution Of India Updates