Cricket: Duke Ball vs SG Ball vs Kookaburra Ball Features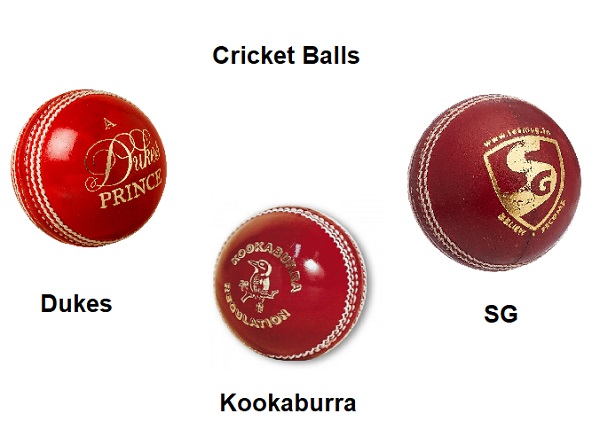 There are three main manufacturers of cricket ball used in international cricket Kookaburra Dukes SG
The manufacturer of the red (or pink) balls used for Tests varies depending on location:
India uses SG,
England and the West Indies use Dukes,
all other countries use >Kookaburra.
1. Dukes:-
The origins of Dukes cricket ball making can be traced back to the year 1760. Dukes Cricket Balls are selected for use in test matches, top level first class cricketand most premier level leagues in England.
2. KOOKABURRA:-
Kookaburra is the World's NUMBER ONE Cricket Ball manufacturer, used in both International & First Class Cricket in every cricket playing country.
MODEL: TURF
The Kookaburra Turf Cricket Ball is Elite quality and features a four-piece construction with a five-layer quilted center.
Manufactured in our 'state of the art' factory in Melbourne – The KookaburraTurf Cricket Ball consistently outperforms all competitors.
Colours: Red & White
Sizes: 156g & 142g
3: SG Ball:-
Its factory has been in Meerut Uttar Pradesh since 1950.
SG has been exporting bats manufactured in Meerut to the UK and Australia for most of the international cricket brands.