Updated By: LatestGKGS Desk
Sathyasri Sharmila Becomes India's First Transgender Lawyer Details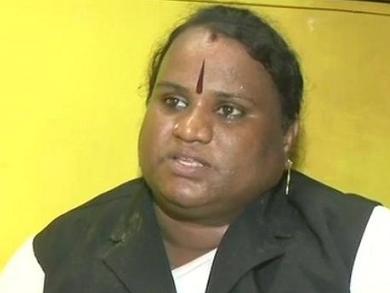 Sathyasri Sharmila Becomes India's First Transgender Lawyer- Details, About
Sathyasri Sharmila (36 years old) became India's first transgender lawyer on 30th June 2018. She achieved a milestone amongst the minority community of our country.
Sathyasri Sharmila is a resident of Ramanathapuram district in Tamil Nadu. She enrolled herself in Bar Council Of Tamil Nadu And Puducherry.
Sathyasri Sharmila is a graduate and studied law at a government college named Salem Central Law College during 2004 to 2007 in Tamil Nadu. She Left her house at an early age.
Sathyasri Sharmila informed in an interview that she has chosen lawyer career as she wanted to serve her 'Third Gender' community.
Sathyasri Sharmila further said her life was full of roller coaster ride and she had attained this position after lots of hardships.
Other Transgender In Service
In a historical judgment in 2014, the Supreme Court created the "third gender" status along with male and female. Joyita Mondal became India's first transgender judge in 2017. She was appointed as a Lok Adalat judge in north Bengal.
Earlier in 2017, Rajasthan High Court appointed Ganga Kumari as its first transgender police constable.
Latest Tamil Nadu Updates