India Celebrates World Coconut Day On 2nd Sep 2018: Details Celebrations History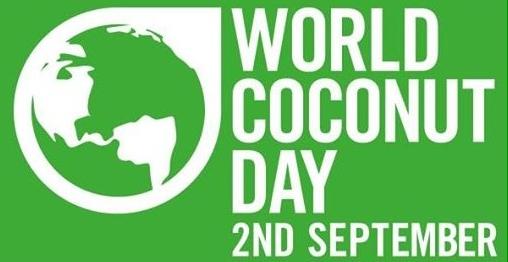 India Celebrates World Coconut Day On 2nd Sep 2018: Details Celebrations History
World Coconut Day is observed on the 2nd of September annually around the world aimed at creating an awareness about the importance of the coconut and its potential in alleviating poverty, encouraging investments and promoting the development of the coconut industry in the member countries.
World coconut day is celebrated on 2nd of September annually as declared by Asian and Pacific coconut community (APCC), it marks the APCC foundation day.
APCC headquartered in Jakarta, Indonesia, works to economically support and promote all the coconut industries globally. India is one of the founding members of this organization science 1968
In India, there is a Coconut Development Board (CDB), headquarters at Kochi Kerala, which in collaboration with APCC organizes many events in different parts of the country on this day.
Celebrations in India
In India, World Coconut Day or Nariyal Poornima is a ceremonial day observed by Hindu fishing communities in western India particularly around Mumbai and the Konkan coast. It is celebrated on the full-moon day of the Hindu month of Shravan which falls around July or August.
On the occasion of World Coconut day, the ocean is worshipped with rice, flowers, and coconuts as offerings. Also, other ceremonies involve women tying a rakhi or amulet on the wrists of their brothers.
Many events are organized at school and college level to promote the benefits and uses. Workshops are organized where many different coconut recipes are thought
Farmers are also educated about the use of appropriate fertilizers and pesticides for maximum production of this crop.