Updated By: LatestGKGS Desk
Jain Muni Late Tarun Sagar Profile, Early Life, Biography, Contribution to Society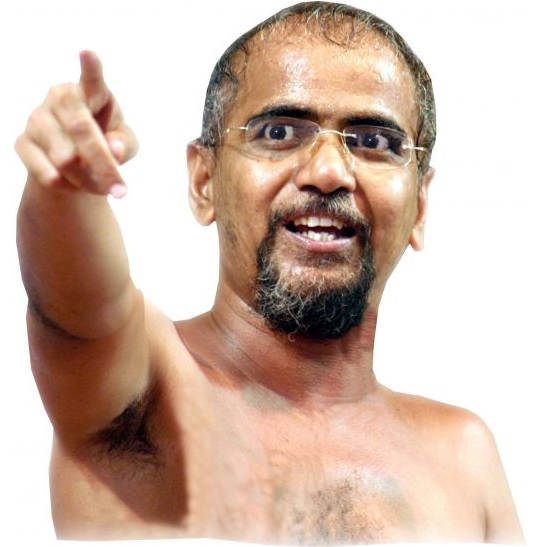 Jain Muni Late Tarun Sagar Biography, Profile, Early Life, Education, Death, Kadve Pravachan, Contribution Society, Awards, Achievements
Jain Muni Tarun Sagar was an Indian Digambara monk and Writer, Muni Known for his "Kadve Pravchan".
Jain Muni Tarun Sagar passed away on 1st September 2018 in New Delhi after a long illness.
Jain Muni Tarun Sagar Born on June 26, 1967 in a Guhanchi, Damoh, Madhya Pradesh, India.His child hood name is Pawan Kumar Jain.
Jain Muni Tarun Sagar was started life journey as A Monk at the age of 13 by Acharya Pushpdant Sagar on 20 July 1988 in Bagidora, Rajasthan.
Jain Muni Tarun Sagar was well known after his series of lectures called 'Kadve Pravachan' (bitter discourses) due to their nature of being straight and critical. All his discourses have been compiled in eight parts.
Jain Muni Tarun Sagar was appeared on India TV's Aap Ki Adalat on 18 March 2017 and responded to Rajat Sharma's queries on the controversies associated with him.
Jain Muni Tarun Sagar had once said that there are "thieves and robbers" in assemblies and Parliament. he also addresses lawmakers at Haryana and Madhya Pradesh Assemblies
In the year 2000 Jain MuniTarun Sagar gave his first Prachan to the Red Fort of Delhi.
Jain Muni Tarun Sagar He has been declared a state guest in Madhya Pradesh (2002), Gujarat (2003), Maharashtra and Karnataka.
A special book on Tarun Sagar Muni has also been published. That book is special because why that book weighs over 2000 kilos. The length of that book is 30 feet and its width is 24 feet.
Born:
26 June 1967, Madhya Pradesh
Died:
1 September 2018, New Delhi
Initiation:
20 July 1988; Bagidora, Rajasthan; by Acharya Pushpadantsagar
Parents:
Shanti Bai Jain, Pratap Chandra Jain