Updated By: LatestGKGS Desk
Delhi To Induce Artificial Rain For Controlling Poisonous Effect Of Air Pollution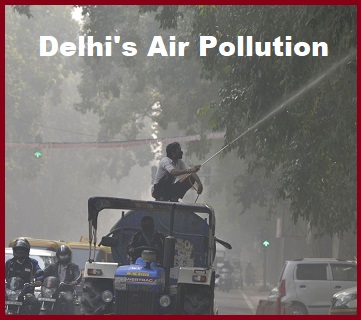 Delhi To Induce Artificial Rain For Controlling Poisonous Effect Of Air Pollution: Details, Highlights
Delhi will induce artificial rain this week to remove poisonous pollutants that are causing severe air pollution for the past few weeks. It was announced on 2oth November 2018.
As per the report, Delhi's air quality deteriorated in the last three weeks. It remained surrounded under the thick blanket of smog and dust as air quality in scores of areas across the city remained in 'very poor' category.
On 20th November 2018, Delhi's Air Quality Index was recorded at 352, which falls in the 'very poor' category, according to Central Pollution Control Board data.
To overcome this situation, Cloud seeding will be done for inducing artificial rain for which the Meteorologists are keeping a keen eye on the conditions to make the seasonal condition favorable for making artificial rain possible.
Earlier in 2016, the government tried to explore the possibility of cloud seeding for artificial rain but the plan never worked out.
Cloud seeding is the process of connecting the existing chemical agents, including silver iodide, dry ice, and salt.
Latest Air Pollution Updates