World's smallest cow Little Bill weighs just 4.5 KG, Equals to Domestic Cat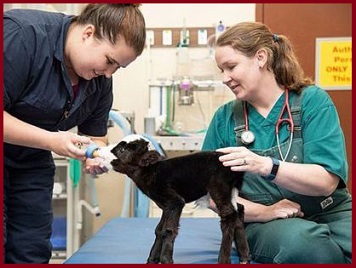 World's smallest cow 'Little Bill' weighs just 4.5 KG, Equal to Domestic Cat: Details, Highlights
After a Holstein cow named as 'Knickers' became popular for its enormous size. Now, a tiny calf name as 'Bill' weighing the same as a domestic cat, claims to be the 'world's smallest cow' in the Mississippi of America.
Little Bill is about one-tenth the size of other calves and weighs just 4.5 kilograms. Bill was taken to The Mississippi State University College of Veterinary Medicine after the owners thought something was abnormal.
After the medical examination in the college, it was clarified that only the weight of cow is much less compared to normal cows, but this small cow is completely healthy.
Pictures of Little Bill have now gone viral on Facebook and social media. Also within a few hours, became popular on Twitter hashtags # LilBill.