Updated By: LatestGKGS Desk
Punit Goenka is new chairman of BARC India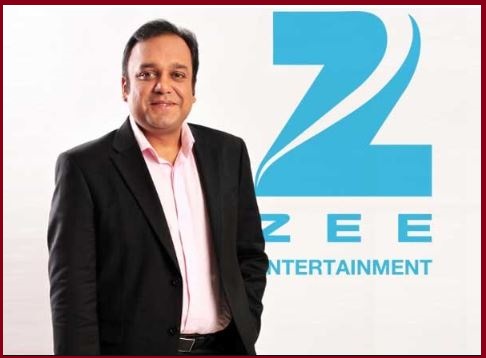 Punit Goenka is the new chairman of BARC India: Details, Profile, Career
The Broadcast Audience Research Council of India (BARC India) has appointed Punit Goenka MD and CEO of Zee Entertainment Enterprises Limited (ZEEL) as the Chairman.
Punit Goenka as a founder Chairman of BARC had played a key role in institutionalizing BARC.
Punit Goenka earlier was elected as the President of Indian Broadcasting Foundation (IBF) in September 2016 for a period of one year.
Punit Goenka holds a bachelor's degree, B.Com from University of Mumbai 1995.
About BARC India
Broadcast Audience Research Council of India (BARC India) is a collaborative Industry Company founded in 2010 by stakeholder bodies that represent Broadcasters, Advertisers, and Advertising and Media Agencies.
The promoters of BARC India are Indian Broadcasting Foundation, Indian Society of Advertisers and Advertising Agencies Association of India. BARC India was set up as per guidelines of the Ministry of Information & Broadcasting, Government of India.
BARC India has evolved a transparent, accurate, and inclusive TV audience measurement system on the foundation of robust and future-ready technology backbone. Together with the audience measurement system, BARC India provides a suite of Insight products designed for Broadcasters, Advertisers and Agencies.
The data generated and the insights provided by BARC India aids in making efficient decision making by the stakeholders.
BARC India analyses the viewership habits of over 197 million TV households (accounting for 836 million TV viewing individuals). This makes it the world's largest television audience measurement service. BARC India's measurement system is based on the sample of 44000-panel homes.