Israel's first moon lander, "Beresheet" launched from SpaceX, Florida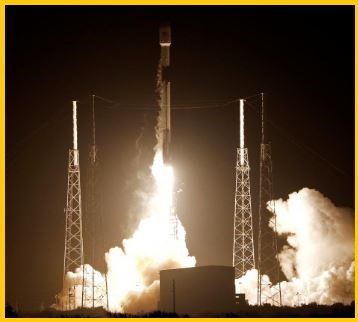 Israel's first moon lander, "Beresheet" launched from SpaceX, Florida: Details, Features, Highlights
Israel's first moon lander, the 585 kg "Beresheet" ("Genesis" in Hebrew), was launched on board from a Falcon 9 rocket from the private US-based SpaceX from Florida, United States.
Beresheet builds at a cost of USD 100 million, is the lowest-budget spacecraft to ever undertake such a mission. It is part of a renewed global interest in the Moon, sometimes called the "Eighth Continent" of the Earth
The moon landing project is funded almost entirely by donations making it the first privately backed lunar lander mission.It was notably financed by businessman and philanthropist Morris Kahn. Other partners include Israel Aerospace Industries (IAI), Israel's space agency and Israel's Ministry of Science and Technology.
Beresheet carries a "time capsule" loaded with digital files containing a Bible, children's drawings, Israeli songs, memories of a Holocaust survivor and the blue-and-white Israeli flag.
Beresheet landing is the main mission, but the spacecraft also carries a scientific instrument to measure the lunar magnetic field, which will help to understand of the Moon's formation.
Beresheet is estimated to land on 11 April after a 4m-mile (6.5m-km) journey.
With this, Israel will become the 4th country after Russia, USA and China to carry out a 384,000km journey and land a spacecraft on the Moon.
The Falcon 9 rocket also contains an Indonesian satellite and a satellite of the US Air Force Research Laboratory.