New 17th Lok Sabha Speaker Om Birla Profile, Education, Political Career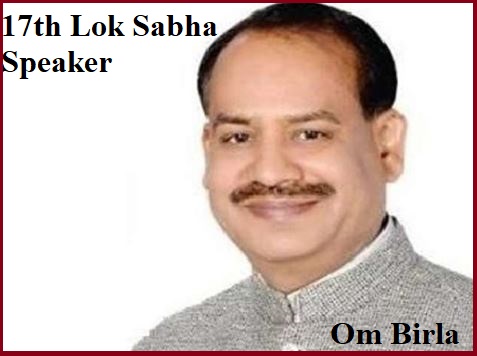 New 17th Lok Sabha Speaker of India Om Birla Profile, Education, Political Career
Om Birla (56-years-old) from Kota Constituency becomes the 17th Lok Sabha Speaker of India on 19th June 2019.
Lok Sabha Speaker Om Birla is now the new head of the Lok Sabha. He was elected by the Lok Sabha from its elected members on the very first meeting of the newly elected members of Parliament.
Om Birla will replace Sumitra Mahajan.
Om Birla is an Indian politician from Bharatiya Janata Party (BJP) and a Member of Parliament in the 16th Lok Sabha from the Kota-Bundi constituency of Rajasthan state.
Om Birla was a three-time Member of Rajasthan Legislative Assembly from Kota South. He won for the 17th Lok Sabha for the second times from Kota Parliamentary Constituency.
Om Birla was born on 23rd November 1962. He completed his Masters in Commerce from Govt. Commerce College, Kota and Maharshi Dayanand Saraswati University, Ajmer.
Om Birla entered through student's politics. He was president of the student union in 1979.
Om Birla won his first assembly elections from Kota South in 2003.
Om Birla elected again in the assembly elections in 2008 and became MLA for the third time in 2013.