Indian Army Inducted Israeli Spike Anti-Tank Guided Missiles: Features, Capabilities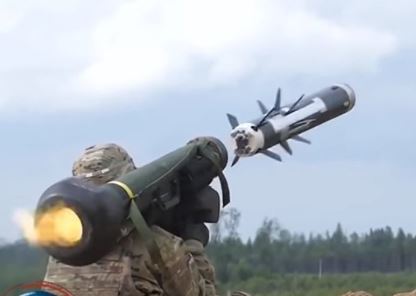 Indian Army Inducted Israeli Spike Anti-Tank Guided Missiles: Features, Capabilities
Indian Army on 4th October 2019, inducted a limited number of small Spike anti-tank guided missiles (ATGM) of Israel.
The Israeli Spike anti-tank guided missiles (ATGM) were inducted with an aim in order to currently meet the operational requirements till the Defence Research and Development Organisation(DRDO) develops indigenous man-portable ATGM (MP-ATGM).
Indian Army's vice chief's informed its for emergency procurement powers, the first lot of 210 spike missiles, along with one dozen launchers arrived in India.

The Israeli Spike anti-tank guided missiles (ATGM) probably be reordered, if DRDO couldn't develop the indigenous missile on time, however, the user trial of the missile is expected to be ready by 2020.
This MP-ATGM is of third-generation category and will have features like a missile range of 250kms, with advanced avionics and night vision capabilities.
Indian Army bought the initial amount of the fire-and-forget Spike ATGMs, which have a strike range of up to 4-km, for around Rs 280 crore.
At present, the Indian Army has second-generation Milan-2T (2-km range) and Konkurs (4-km) ATGMs, produced by Bharat Dynamics Ltd (BDL) under license from French and Russian companies. These ATGMs do not have night vision capabilities.