Updated By: LatestGKGS Desk
Polycyclic Landforms: formation, types, mechanism, features, geographical benefits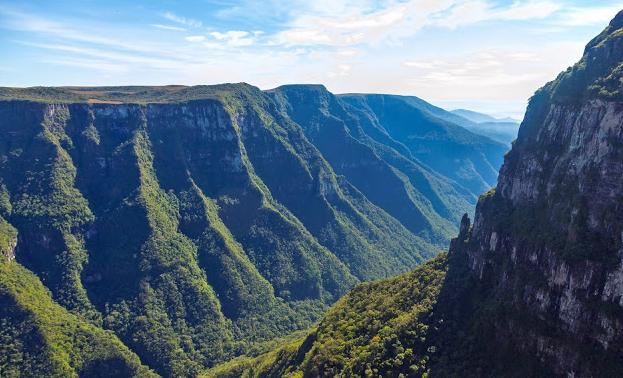 Polycyclic landform, formation, mechanism, features, and benefits
A landform that shows the repeated influence of one or more major geomorphic processes over geological time. Major geomorphic processes are weathering erosion, deposition, and massive Earth movements caused by plate tectonics.
Features & Geographical Benefits
Valley - defined as a low area of land between hills or mountains. It typically occurs with a stream or river flowing through it.
Hill - a naturally raised area of land, not as high as a mountain. It often has a distinct terrain.
River - a large natural stream of flowing water.
Desert - a waterless, desolate area of land with little or no vegetation and typically have a lot of sand.
Volcano - defined as a mountain or hill typically conical, having a vent through which lava, rock fragments, and had are or have erupted from the earth's crust.
Dam - defined as a barrier constructed to hold back water or raise it's leveled, forming a reservoir.
Building - a construction meant to house people. It usually has a roof and walls.
Bridge - a structure carrying a road, path, railway, etc. across a river, road, or other obstacles.

1. Dynamic reasons involving uplift or subsidence of land resulting in a change in base level. Such changes are mostly localized.

2. Eustatic reasons implying a worldwide change in sea level due to diastrophism or glaciation.

3. Static reasons, e.g. a reduction in river load or an increase in volume (due to precipitation or deforestation) may alter the rate of erosion.

4. Climatic reasons, such as aridity, glaciation etc.
Latest Geography Updates