Updated By: LatestGKGS Desk
Cyclones get their name suggested by 8 Countries in Indian Ocean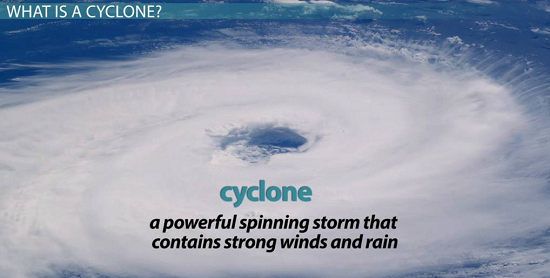 Geography: Cyclones in the Indian Ocean get their name under the English of World Meteorological Organisation (WMO)
Cyclones where usually not named after observing the name of hurricanes in the Atlantic Ocean the Tropical Storms also he started getting names which are having more than wind speed of 39 miles per hour.
The naming of tropical cyclones is a recent phenomena.. the process of naming cyclone is involved several countries in the region and is done under the English of World Meteorological Organisation.
Who the Indian Ocean region, deliberation phonemes cyclone Beijing in mm and a formula was agreed upon in 2004. Eight countries in the reason Bangladesh India Maldives Myanmar Oman Pakistan Sri Lanka and Thailand all contributed a set of names which are assigned whenever a cyclone storm develop.
The name Titli was contributed by Pakistan while the cyclone Murjan a name that came from Oman. The next in line is Mahasen from Sri Lanka and Phailin from Thailand.
the list of name India has added to the database includes Agni, Akash, Bijli, Jal cyclone which has all occurred since 2004. The Indian names in the list are Leher, Megh, Sagar, and Vayu do suggest by Pakistan include Nilofer Title and Bulbul.