Former ICICI Bank MD & CEO Chanda Kochhar Biography, Education, Professional Career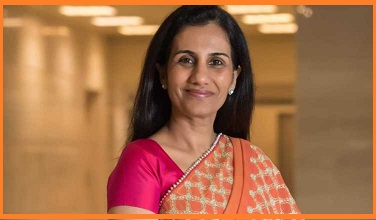 Former ICICI Bank MD & CEO Chanda Kochhar Biography, Education, Career, Achievements, Awards: Highlights
Former ICICI Bank MD & CEO Chanda Kochhar was born on 17 November 1961 (age 56 years) in Jodhpur, Rajasthan where she spent most of her early years.
Chanda Kochhar got graduated in 1982, she studied cost accountancy from Institute of Cost Accountants of India. She received the JN Bose Gold Medal for highest marks in that year.
Chanda Kochhar joined ICICI Limited in 1984 as a management trainee in the bank. In 1993, she was part of the core team that set up ICICI Bank and was promoted to assistant general manager in 1994.

Chanda Kochhar in July 2000, ICICI Bank entered the retail business and within a short span of around 5 years, In April 2001, she took over as Executive Director, heading the retail business in ICICI Bank.
Chanda Kochhar also served as the President of the International Monetary Conference. She was Deputy Chairman of the Indian Banks Association. She was the co-chairperson of the World Economic Forum's (WEF) Annual Meeting in 2011.

Chanda Kochhar got the third-highest civilian award, Padma Bhushan (2011) in 2011. She has achieved top rank as most powerful women and professional by multiple publications including Fortune, Forbes and TIME magazine.