Updated By: LatestGKGS Desk
COMCASA symbolizes the growing trust between India and America: Matisse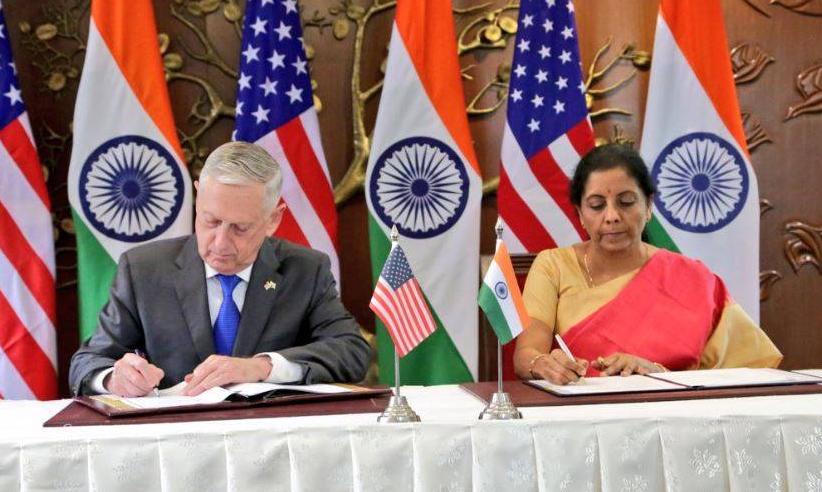 India and the United States of America to enhance military relations on the basis of mutual trust
The signing of the communication and security agreement between India and the United States is a sign of growing faith between the two countries. Communication Compatibility and Security Agreement (COMCASA) were signed between India and the US after 2+2 Dialogue. External Affairs Minister Sushma Swaraj and Defense Minister Nirmala Sitharaman had met US Foreign Minister Matisse and Defense Minister Pompeii on behalf of India.
After this meeting, Matisse had said that 2+2 Dialogues were quite positive among the two countries. Some important documents have been signed between the two countries, it will come closer to the military relations of the two countries. The confidential information that will be shared with it will be shared with India. '
'It is a symbol of mutual trust, a growing partnership between the two countries, and the mutual benefit of both.
Both countries will work with all the cases from Exercise to Exchanges. Under the agreement, India will now be able to purchase Armed Drones like US-based spy equipment and C Guardian drones. This will increase the surveillance capability of the Indian Army and the effective monitoring of neighbors including China can be effectively monitored.
Latest Indian Army Updates