Updated By: LatestGKGS Desk
Indian Army's Para SF Balidaan Insignia Features, Bearer Profile, Meaning to Nation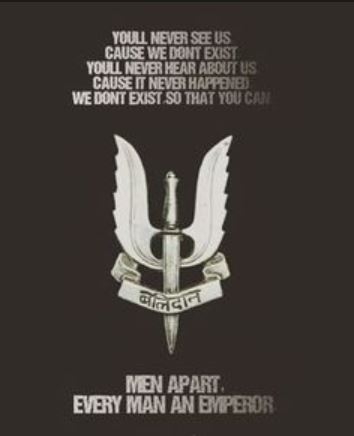 Indian Army's Para SF Balidaan Insignia Features, Bearer Profile, Meaning to Nation
The Balidaan badge Insignia is of Indian Army Para Special Force (Para SF), which form part of the Parachute Regiment.
In this Balidaan badge, there is a commando dagger pointing down on which there are wings spread over the blade and with a "Balidan" carved in Devanagari, there is a scroll over the blade.
Balidaan badge can only be worn by Indian paramilitary commandos.
Balidaan means sacrifice and it calls the Indian army to bear win at any cost, could be on their life's.
Background
The unit's heritage stems from World War II, with the creation of the 50th Parachute Brigade in October 1941. 9 Para SF, raised in 1966 as 9th Parachute Commando Battalion is the oldest among the eight Para SF units of the Indian Army.
Updates
Recently, MS Dhoni wore wicket-keeping gloves having 'Balidaan' insignia on it against South Africa match on 5th June 2019, in which India won by 6 wickets.
MS Dhoni was awarded the honorary rank of Lieutenant Colonel in the Parachute Regiment in 2011, received training under Para Brigade in 2015.
ICC came into action and asked India's BCCI to remove Balidaan Insignia on MS Dhoni gloves.